It's that time of year again…back to school!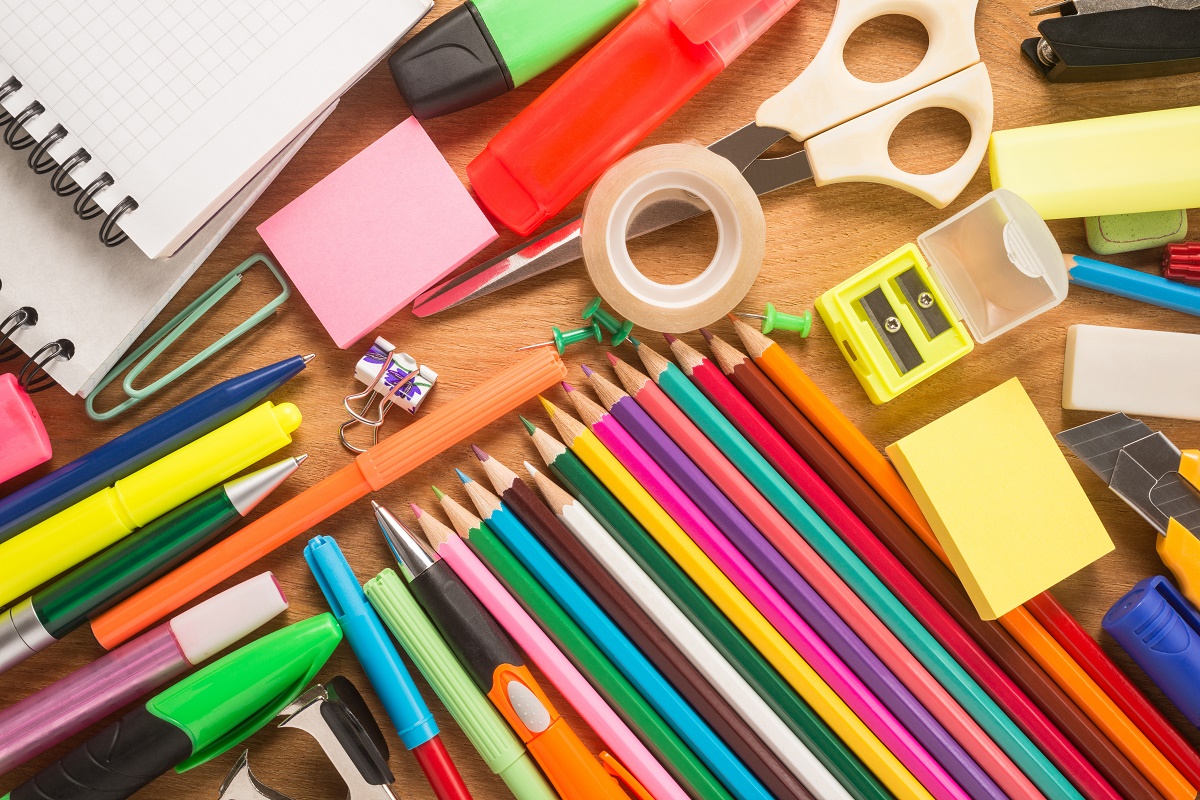 The Kizer Group is helping a local school in the community, InterPLAY Learning Academy. InterPLAY works with children that don't learn the traditional way; because of their small student to teacher ratio each child is given the attention needed to truly succeed. Many students attending InterPLAY are autistic non-speakers, they are taught an innovative method of spelling so they can communicate. For many of the students this is the first method that has worked, finally getting their thoughts in to the world around them.
There are 30 children that we are collecting supplies for, below are the lists of supplies along with the amount needed. We know many of you would like to help but you may not have the time, we can accept gift cards to purchase the supplies for you.
You may drop off the supplies during normal business hours beginning 7/26-8/9 at The Kizer Group's office (address is below) at the North West corner of US 19 and Curlew Rd. We are behind the big Chase bank. Send us a text or give us a call if you're lost or need help dropping off 727-771-3443.
Who doesn't like online shopping?
Amazon has all of the supplies listed below, if you are out of the area please feel free to order online and have it shipped to:
Tim Kizer
30522 US 19 N
Suite 107
Palm Harbor, FL 4684
Even the smallest donation makes a difference, we appreciate you!
Master Supply List (30 Children)
Updated 7/2/18
Please note the numbers next to the supplies are the TOTAL needed to support all 30 children.
5 Composition books
6 10-tab set of dividers

22 packs of black dry erase markers
38 bottles of Elmers glue
4 packs of thick washable markers
27 Dry-erase eraser
19 packs of printer paper
26 packs of index cards
7 packs of wide ruled paper
3 Texas Instruments TI-30XA calculator
1 Combination locks
4 boxes of sandwich size Ziploc baggies
8 boxes of gallon size Ziploc baggies
2 quart size Ziploc baggies
21 10-pack Play Doh
https://www.amazon.com/Play-Doh-Modeling-Compound-Non-Toxic-Exclusive/dp/B00JM5GW10/ref=sr_1_4?s=baby-products&ie=UTF8&qid=1532039530&sr=8-4&keywords=play+doh&smid=ATVPDKIKX0DER
Cleaning Supplies Needed
108 packages of baby wipes
122 boxes of tissues
21 boxes of band-aids
157 Rolls of paper towels
157 containers of Clorox wipes
60 Bottles of hand sanitizer